The move to electric or ultra-low emission taxis is the corner stone of national and local Government's attempts to tackle urban air quality issues. In recognition of the cab trade's leadership on helping resolve these issues, a number of governmental incentives have been created to help drivers with purchasing an electric taxi and their home charging infrastructure.
Earlier this year, at the opening of our new electric vehicle factory, the government announced a special extension to its existing Plug-In Grant scheme. This new Plug-In Taxi Grant, worth £75m, is created to provide drivers with up to £7,500 off the price of a new TX.
The grant, applied by the vehicle dealer, is paid out to vehicles that have a zero-emission capable range of at least 70 miles and emit less that 50g/CO2/km when their range extender is operating.
Charging at home
Drivers with off-street parking have access to further government funding through the Electric Vehicle Homecharge Scheme (EVHS) which provides funding of up to 75% towards the cost of installing electric chargepoints at domestic properties across the UK. To make sure this grant goes further, we have partnered with the UK's leading supplier, Chargemaster, to provide a reliable, affordable home charging solution. Thanks to this scheme, buying a Chargemaster unit through LEVC will cost just £299 and include a five year warranty. There is no extra cost for installation.
For those who do not have a suitable location for home based charging, it's never been easier to stay fully charged throughout the day using the UK's network of on-street chargers. We are working with infrastructure providers to increase access to faster chargers. In addition, cities around the UK are investing in rapid charging points dedicated for taxis – with 75 points due to be installed in London later this year.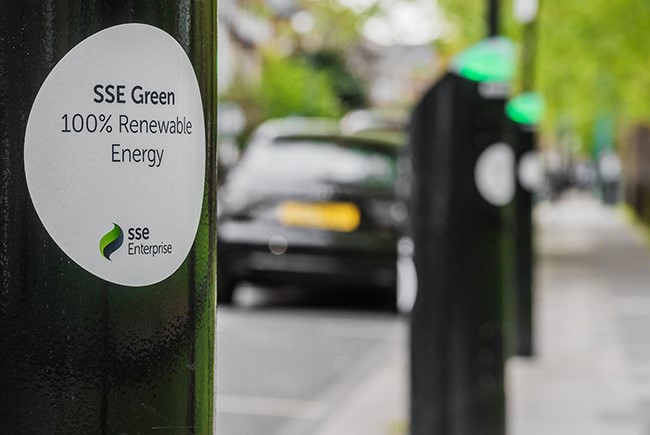 Take your older taxi off the streets
Also in London, TfL have set aside an additional £42m to support their new Taxi Delicensing Scheme.
This scheme helps owners take their older, more polluting taxi – that is 10 years or older – off the streets of London with a delicensing payment of up to £5,000. This taxi can still be sold outside of London and could help drivers upgrade to a newer cab. Please click here to see if you might be eligible for this scheme.
These incentives all help support drivers looking to move to a cleaner, greener taxi. However, the biggest advantage of switching are the dramatic fuel savings possible, stay subscribed to learn more about the potential savings you could make by switching to The Electric Taxi.