Summer 2017 will see the first major roll-out of privately funded on-street fast charge points in London following our new agreement with Source London, and its owners Bluepointlondon. The agreement supplements TfL's plans to install 300 rapid charge points for taxis in central London, providing drivers with the certainty and a variety of charging options when looking to charge an electric taxi.
Working in partnership, we're committed to accelerating the development of London's electric vehicle infrastructure for commercial vehicle drivers, enabling even faster growth and delivering the best possible user experience through a convenient and seamless charging service for drivers when away from home.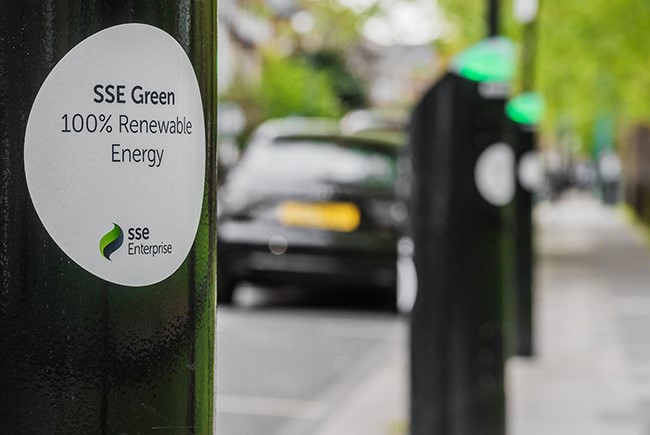 Fifty new fast chargers will be rolled-out across the capital in 2017, each in a strategic location, facilitating access and minimising down-time for owners. This will be London's first major roll-out of on-street, fast charging infrastructure. The first batch of fast chargers will be operational over the summer, ready for live road tests of the new electric taxi. These will complement the fast chargers also due to be installed by TfL this year.
The existing Source London network offers predominantly 7kW on-street charge points, catering for drivers' charging needs while parking overnight across London. Bluepointlondon's investment will see many of these points upgraded to 22kW. Drivers of our new electric taxi will be able to fully utilise this improved fast-charge infrastructure thanks to dual on-board inverter chargers capable of harnessing the full charging rate available; as well as being capable of charging at 50kW using direct current (DC) rapid charging stations. This unrivalled flexibility means drivers can charge between shifts or while on a break at a cost-effective rate, using power provided exclusively from renewable sources.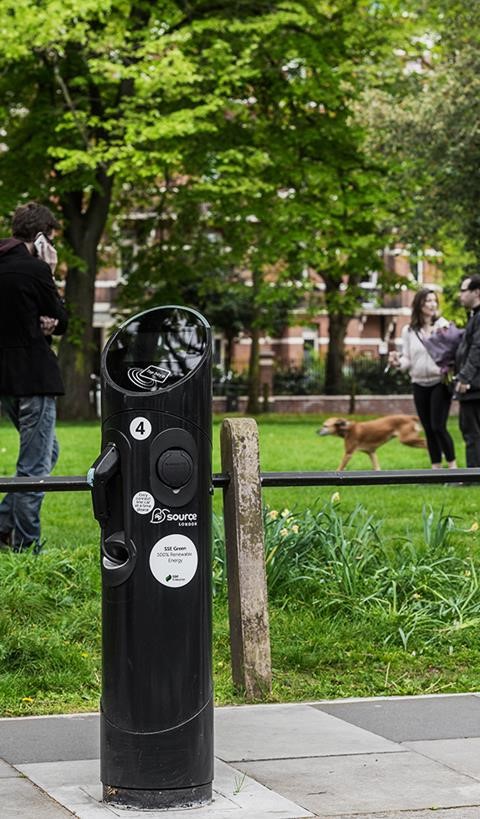 From 1st January 2018, all newly licensed taxis in London must be 'Zero Emissions Capable', and we expect a significant proportion of the 22,500 taxis in London to become electric in the comings years. This measure has boosted interest in investing in new charge point infrastructure across the capital. In addition to public infrastructure investment promised by the government, Bluepointlondon have committed to invest £100m to maintain, expand and manage London's largest network of electric vehicle charge points, to cater for the needs of all type of users.
Through our new partnership, drivers can also benefit from dynamic online mapping which reflects the actual real-time status of any available charging station on the Source London network; meaning drivers will be able to easily see on a map if a charging station is currently in use.
To provide greater certainty that owners will be able to charge at a destination, they also can reserve a charge point space online 24/7 either through the website or via a mobile app.
Christophe Arnaud, Managing Director of Bluepointlondon, said:
"We are delighted to be working with the producer of the black cab to offer taxi drivers a convenient way of charging all over London. Source London is developing at an unprecedented pace thanks to a significant increase in demand from individuals, business fleets and commercial vehicles all increasingly adopting electric vehicles. London is more than ever transforming into a true EV capital."
Richard Gordon, LTC Commercial Director, said:
"Cab drivers are some of the people most affected by poor air quality in cities, and drivers are often at the forefront of the campaign to reduce emissions. We know from surveys that 80% of cabbies are interested in upgrading to an electric taxi."
"This collaboration shows how cabbies commitment to electric vehicles is boosting infrastructure investment across the capital, which will benefit all Londoners."